Want to learn more about the debtors union?
Join us in September at our Jubilee School
Join the Debt Collective for a FREE, VIRTUAL multi-part Zoom series entitled "Jubilee School: An Introduction to Debtor Unionism." Each session will include a mix of community-building, discussion, and sharing strategies for building debtors unions. In this series, we'll be focusing primarily on student debt cancellation and the College for All campaign. It is open to everyone interested in understanding the debt economy, and those ready to get more involved in the debtors union movement. We ask that folks commit to joining the first three sessions, since they will build on one another. The fourth session is designed specifically for folks interested in starting a Debt Collective chapter in their community.
When: Four-part series
Part 1: Wednesday, September 9: 7:30-9pm EST
Part 2: Wednesday, September 16: 7:30-9pm EST
Part 3: Sunday, September 20; 2-4pm EST
Part 4: Wednesday, September 30: 7:30-9pm EST (optional)
Where: RSVP here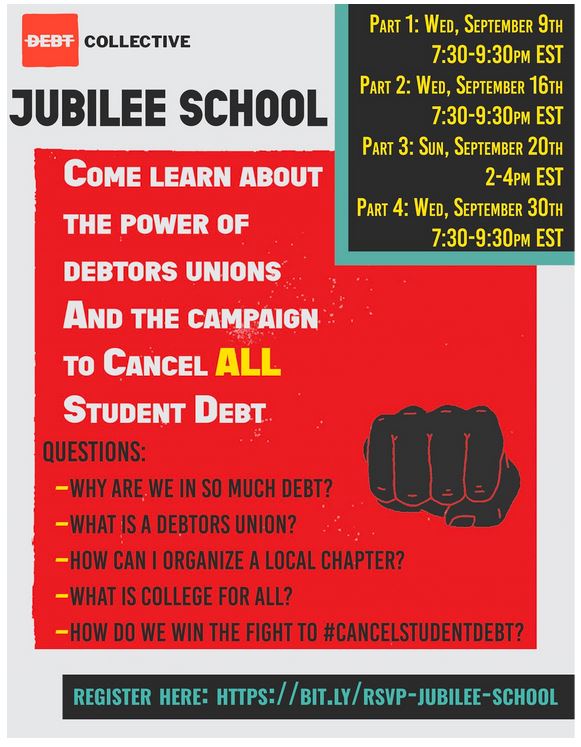 (shout out: @student_debt)