Hey folks,
No matter how you feel about the DOE's revised REPAYE proposal (personally, I'm highly critical of most of it's provisions, cautiously optimistic about a couple) it's important that the Department of Education hear from actual borrowers about what will (or won't) help us about the proposed changes to income contingent repayment.
At this moment, anti-cancel trolls are flooding the comments.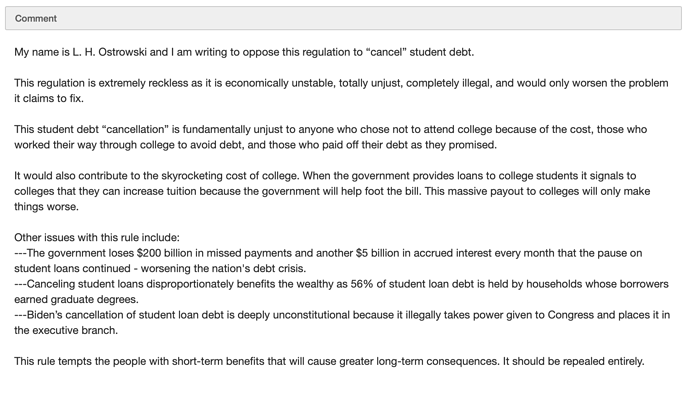 They all look light that. Different names, same misinformation. Nothing to do with the revised REPAYE proposal, but still.
If you haven't yet had a chance to read and comment on the proposed changes, you can do so at: https://www.regulations.gov/comment/ED-2023-OPE-0004-0687
Be well,
Tim